The Leadership
Charting the Way Forward. Meet the leaders and adult support team.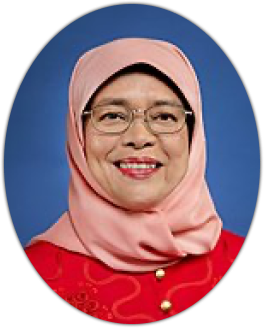 President of the Republic of Singapore
The President of the Republic of Singapore is the Chief Scout. The Chief Scout holds the highest authority in the SSA and grants warrants to commissioners recommended by the Association as well as awards to adult leaders. The Chief Scout also awards outstanding Venture Scouts who attained the highest sectional award— the President's Scout Award. The Scouting Movement in Singapore is led by the Scout Council, supported by the Commissioners' Council, Headquarters Staff and Leadership Academy.
The Scout Council comprises both the uniformed and lay officials who are responsible for providing strategic direction and financial oversight on the Association. They also help to ensure the necessary funding of youth development in the Association.
The Commissioners' Council manages operational policies and guidelines in their respective functions. They provide the necessary adult support and frameworks for Area and Unit leaders to develop youths as changemakers of the society.
Deputy Chief Commissioner

National Educational Methods Commissioner

National Training Commissioner

National Programme Commissioner

National Human Capital Commissioner

Area Commissioner (North)

Area Commissioner (South)

National Emergency Preparedness Commissioner

National Events Commissioner

National Membership Commissioner

National Unit Performance Commissioner

National Communications Commissioner

Assistant Community Programme Commissioner

Assistant IT Commissioner

Assistant International Commissioner

Assistant Administration Commissioner

Assistant Youth Engagement Commissioner

National Rover Council Chairperson
The Headquarters Staff are full-time professionals who provide necessary administrative support to the Commissioners' Council and Scout Council. They also ensure the day-to-day management of the Association.
Director (Finance & Administration)

Senior Manager & Data Protection Officer

Assistant Manager, Programmes

Senior Executive, Finance

Senior Executive, Programmes and Operations

Finance & Admin Executive

Senior Admin Assistant, North & East Area
The Leadership Academy comprises appointed Fellows who are recognized for their outstanding service and expertise. They will continue to provide leadership support and advisories to Singapore Scouting.