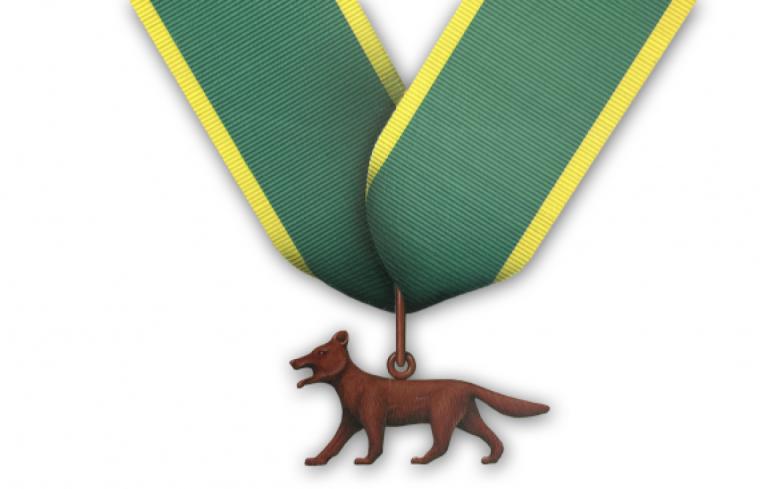 The Bronze Wolf Award is the highest honour that is given to a volunteer Scout leader throughout the world. It is given in recognition to Scouters who have contributed exceptional, noteworthy, and extraordinary service to the World Scout Movement. Of note, the Association have gained three more Bronze Wolf awardees from 2021 to 2023.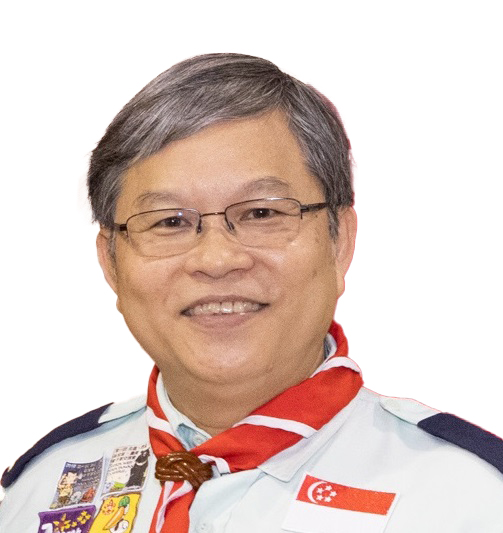 Tan Cheng Kiong
Tan Cheng Kiong has made a lasting impact on Scouting worldwide and in Singapore through various leadership positions held over the last 30 years. Cheng Kiong first joined the Movement as a Cub Scout in 1975 before becoming an Adult Leader seven years later.
In the 1990s, Cheng Kiong pioneered the adoption of the World Youth Programme Policy in the Asia-Pacific Region, helping innovate the Scout programme in many National Scout Organizations (NSOs). He also led the establishment of the first Asia-Pacific Regional Youth Forum and strengthened the concept of the World Scout Youth Forum, leading to Youth Forums becoming more important events in their own right.
During the following decade, Cheng Kiong served as a member of both the WOSM team that coordinated the adoption and implementation of WOSM's first Strategy for Scouting and the Task Force that reviewed WOSM's governance processes. His work led to constitutional amendments at the 2011 World Scout Conference that strengthened the strategic and governance roles of WOSM's Committee structures at World and Regional levels. He then worked on improving the understanding among NSO leadership of WOSM's registration fees system, leading to one of WOSM's most significant increases in data accuracy on declared membership.
A lawyer by profession, Cheng Kiong used his legal and procedural expertise to support the Movement in roles such as the Vice-Chairperson of the 2017 World Scout Conference and, more recently, as a member of the Constitutions Committee.
As Chief Commissioner to the Singapore Scouts Association (2009 – 2017) and Deputy Chief Commissioner (1996 – 2009), his mission to make Scouting more appealing to the country's youth led to a period of growth, while his push for more community-based programmes gave a boost to community development and social services.
For his significant service to Scouting over many decades, he is most deserving of the Bronze Wolf Award.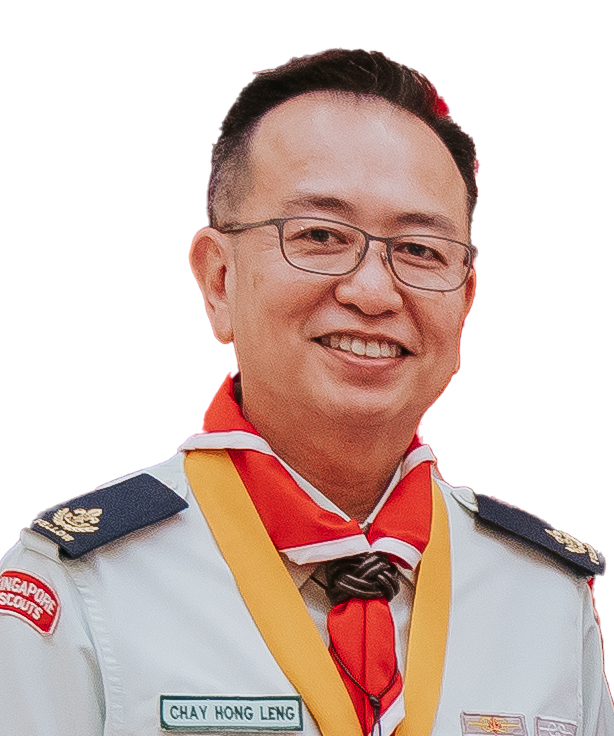 Chay Hong Leng
Chay Hong Leng from Singapore has been awarded the Bronze Wolf for his outstanding contributions to the Scout Movement that have strengthened membership, and promoted good governance and quality Scouting.
The Award, the highest honour in Scouting, recognises Hong Leng's exceptional service to the Movement at the local, national, Regional and World levels as a volunteer, mentor to young adults and advocate of greater unity, cultural awareness and understanding. Hong Leng's decades of dedication to the Movement not only demonstrate his passion for Scouting, but also his belief in the capacity and ability of young people to make a positive impact in the Movement and local communities.
Hong Leng first joined Scouting as an eight-year-old Cub Scout. At age 25, he became an Adult Leader with The Singapore Scout Association, where he provided invaluable and extensive support to Scouting across the city-state and beyond. Currently, he is the National Scout Organization's (NSO) Immediate Past Deputy Chief Commissioner and International Commissioner, and is a Fellow at the Singapore Scout Leadership Academy and an Honorary Leader Trainer.
A finance specialist by trade, Hong Leng has made significant contributions to financial management and governance. This extends to the Asia-Pacific Regional (APR) level, where he has brought expertise to roles as Vice-Chairman of APR's Finance Sub-Committee, advisor to the Financial Resources Sub-Committee and Communications and Partnerships Sub-Committee, and as a member of the Regional Decision-Making Committee for Messengers of Peace grants and the Asia-Pacific Regional Scout Committee from 2015 to 2022.
At the World level, his outstanding work on the World Organization of the Scout Movement's Finance Committee cemented his reputation for financial resilience and agility by ensuring an operating budget able to weather the impact of the COVID-19 pandemic. This enabled the World Scout Bureau and World Scouting to continue operating, absorb a fall in membership fees, and accommodate changes to virtual delivery of the World Scout Conference and Youth Forum in 2021.
Hong Leng's knowledge of financial and economic management, as well as the operations of small businesses and Scouting, led to meaningful analysis of project budgets which paved the way for increased financial scrutiny, greater in-depth accountability, and working towards achieving a greater return on investment. Ensuring that his valuable work reaches all corners of the Movement, Hong Leng wrote and contributed to concept papers and guidelines that have advanced NSO roles and been adopted at the global level.
For his service, he has been awarded the Distinguished Service Star to Silver Award, Centennial Award (Gold) Medal, Long Service Award, APR Certificate for Good Service, International Friendship Award, and The First-Class Boy Scout Citation Medal.
For being an excellent role model, and living by the values and purpose of Scouting, Hong Leng is most deserving of the Bronze Wolf Award.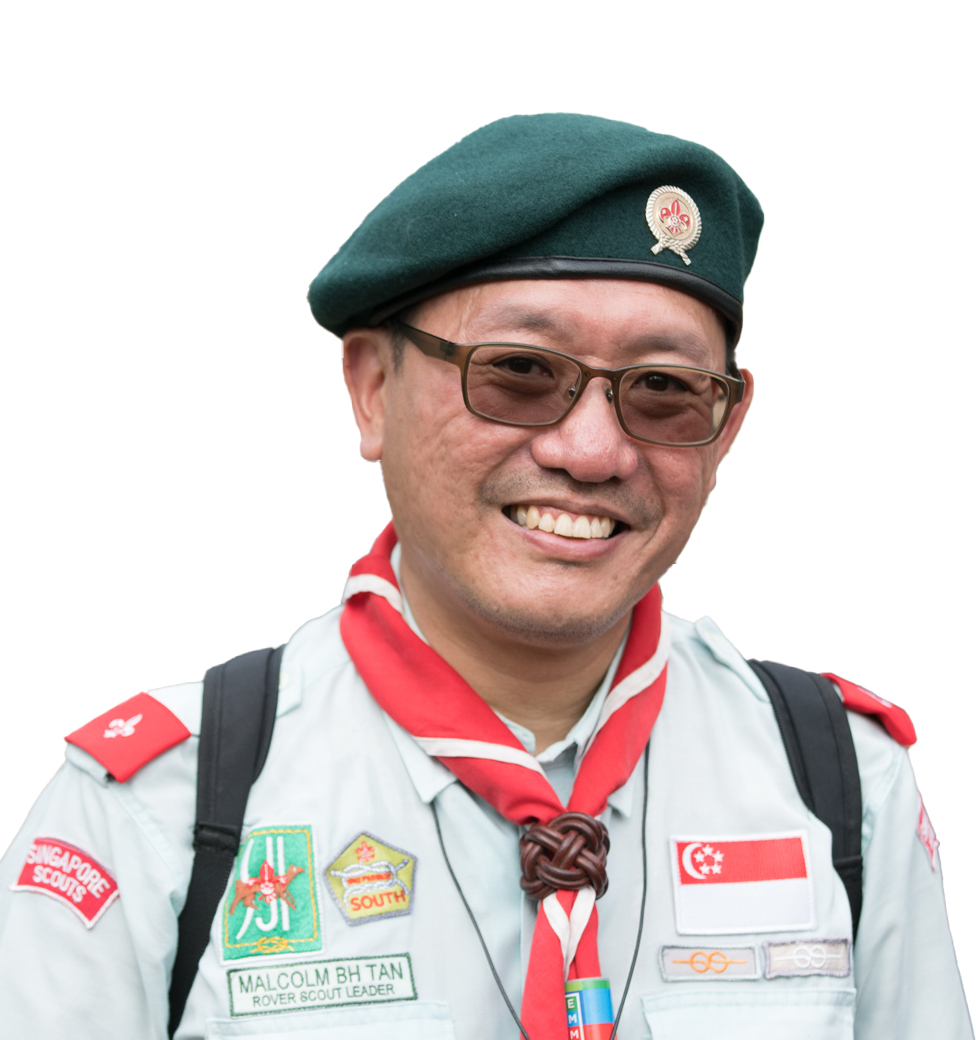 Malcolm Tan Ban Hoe
Malcolm Tan joined Scouting at a young age in Penang, Malaysia, and continued his engagement from 1995 onwards as an adult leader with the Singapore Scout Association.
His leadership and contributions as a volunteer to the Asia-Pacific Region and World levels have been significant, helping to make child and youth safeguarding a priority and supporting the development of the World Safe from Harm Policy.
Malcolm is deeply committed to Scouting and promoting the values of unity, inclusivity and transparency, adopting a servant leadership style and advocating for greater gender equity and youth engagement across the Movement.
He is passionate about growing Scouting and building the capacity of others and is widely regarded as an outstanding communicator and leader trainer. For his outstanding service to Scouting nationally, across the Asia-Pacific Region, and to World Scouting, Malcolm is most deserving of the distinguished Bronze Wolf Award.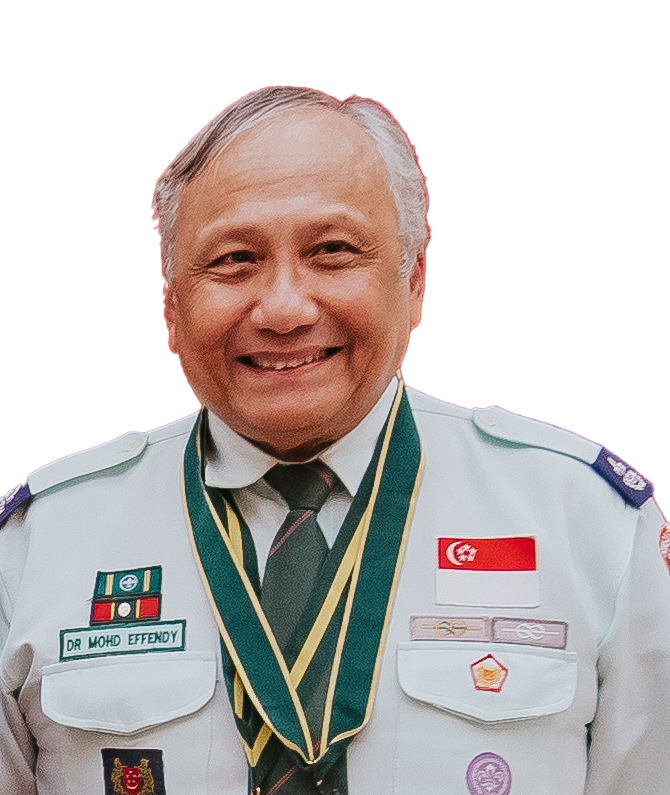 Dr Mohamad Effendy Rajab
Dr. Mohamad Effendy Rajab joined Scouting in Singapore in 1974 and has served for the past 43 years as a volunteer and a professional Scouter in the Singapore Scout Association and as the Director of Adult Resources, World Scout Bureau, Geneva, before returning to Singapore in 2005.
In his many volunteer roles, Dr Mohamad Effendy Rajab has served faithfully and is known best throughout the world of Scouting for his roles and achievement, and Contributions in the field of Management, Leadership, Training and Development. Dr Mohamad Effendy Rajab has served as National Training Commissioner, Vice-Chairman on the Task Force for Leader Training, Asia Pacific Region Vice-Chairman, Adult Resources Committee (APR). Member of the World Adult Resources Committee prior to taking on the professional role of Director of Adult Resources, World Scout Bureau (WOSM), where he conducted Regional Human Resource Development, Management and Leadership Seminars and Workshops as Resource Speaker, Facilitator, Course designer, in numerous countries throughout the world. Working with the Chairman of the World Adult Resources Committee during his time as Director of Adult Resources in Geneva, they completed the World Adult Resource Handbook.
Dr Mohamad Effendy Rajab was the Executive Director of the Singapore Scout Association from 2006 to 2017. Effendy credits these core values for contributing significantly to his personal and professional development. He was a member of the Pilot study team on the Impact of Scouting (WOSM).
When he completed his Bachelor studies, he began to appreciate the value of knowledge and so decided to continue the learning journey to the doctoral degree. His thesis was titled Leadership Behaviour as perceived by Senior Leaders in a Voluntary Non-Profit Organisation: A descriptive exploratory study of Leadership in the Singapore Scout Association.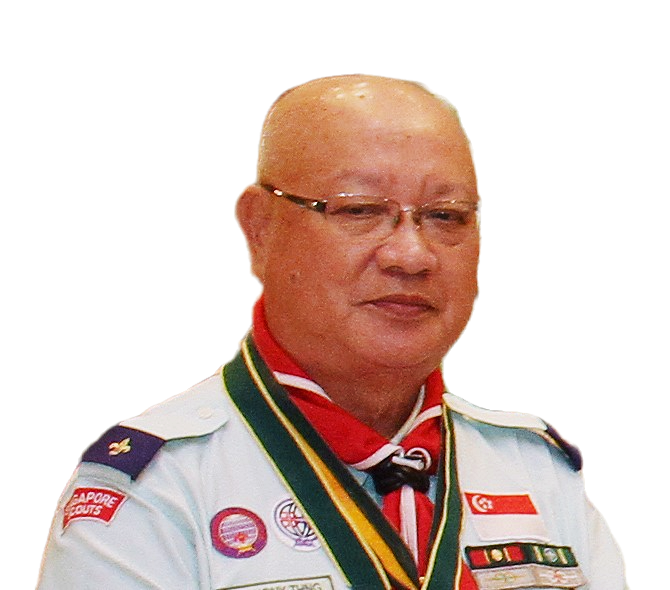 Anthony Thng Bock Boh
Anthony Thng has served The Singapore Scout Association and the Asia-Pacific Region in many capacities, including as Chairman of the Regional Public Relations Subcommittee, over many years.
He was elected twice to the Asia-Pacific Regional Scout Committee and served as Chairman from 2001-2004. In all these roles he has travelled extensively to promote Scouting both within the Movement and towards external audiences, notably with such bodies as Rotary International and the Roman Catholic Church. He has strongly supported the development of the International Catholic Conference of Scouting within the Asia-Pacific Region, serving as Regional Secretary from 1998-2004.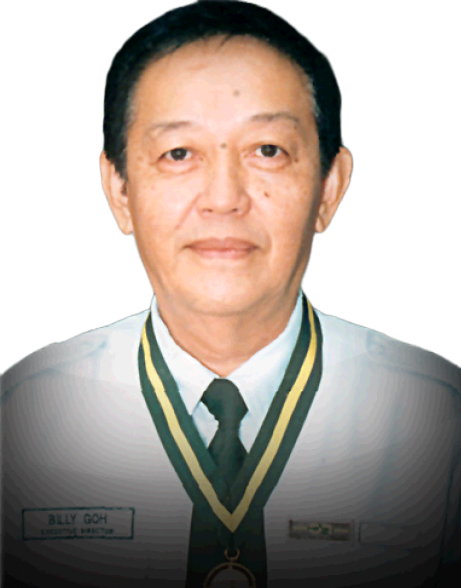 Billy Goh
Billy Goh joined the Scout Movement as a young man and served as a Unit Leader before becoming a District Commissioner.
In 1978, he was appointed International Commissioner of the Singapore Scout Association, a position he held for over 16 years. During this period, his contribution to many Scouting events brought fresh ideas to benefit the Movement. His personal involvement led to the successful implementation of the Europe-Singapore Vocational Training Programme, which opened the doors for young people from Europe to work for three months in Singapore.
As International Commissioner, he sent many Scouts and leaders from his Association to participate in regional and world events. His careful selection and preparation of these representatives led on many occasions to the receipt of letters of commendation from the Host Associations of these events. And he was personally involved in receiving many Scout visitors to his own country, endeavouring to make their stay a fruitful experience. In this respect, he discharged his duties with diligence and distinction and enhanced the good name of the Scout Movement.
Through his untiring efforts, Billy Goh has been a valuable advisor to his Association on international affairs and has helped to build the image of Singapore Scouting as a well-known and respected Association locally and overseas.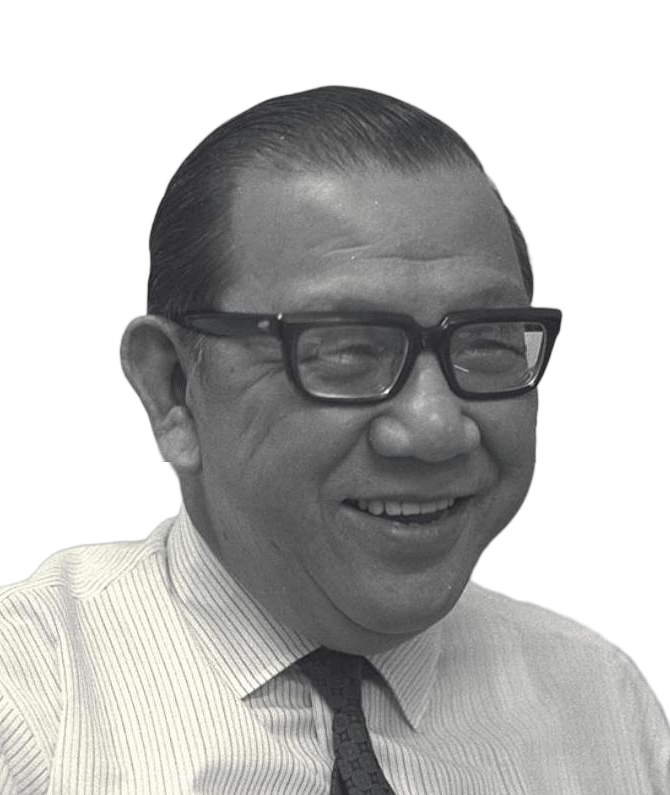 Dr Ee Peng Liang
Dr Ee Peng Liang began his service to the Scout movement in 1950.
As President and Chairman of the Katong District, he played the leading role in raising funds for the purchase of a district headquarters. The Ee Peng Liang building was recently sold, with the proceeds representing almost half the amount needed to fund the construction of the new national association headquarters.
Dr Ee became Vice-President of the association in 1965, rising to the position of President in 1973. In his 43 years of service, Dr Ee has worked with nine Chief Commissioners and has been a cornerstone of the Scout Movement in Singapore.
Dr Ee served as a member of the Asia – Pacific Regional Scout Committee and as Chairman of the Regional Finance Committee. He had always been supportive of international programmes and events, and encouraged his association to play an active role in international Scouting, including the hosting of regional and world events of the World Organisation of the Scout Movement and the World Scout Foundation.
Known in Singapore as 'Mr Charity', Dr Ee – in addition to his commitment to Scouting – was actively involved in a number of other public service roles.
Our Programmes
Discover the exciting world of Scout programmes and unleash your potential by joining us on a journey of personal growth, adventure, and community building.